Every time we boot into a new system, we are met with things that we most likely want to change and customize to meet our own standards and needs. While some people do not care about systems and instead turn to the internet immediately, wanting to find games, or read up on Amazon Slots Review, others are more pedantic with their desktops and computers. 
With that in mind, every new system, including Windows 11, needs a few third-party applications. Here are the best ones you should consider for your new Windows 11 installation.

A Browser – Edge or Chrome or Firefox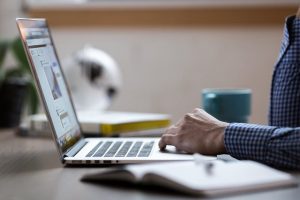 Microsoft wants you to use Edge and given that Edge moved to using Chromium as its base, people have been really happy with it. It has some great features and is nowhere near the meme status that its predecessor, Internet Explorer was.
Chrome is a great alternative if you want a strictly Google experience. Everybody knows what Chrome does, including eating all your RAM, but the results of that are speed and a great user experience.
On the flip side, there is Firefox, a secure and open source browser, which is rare these days, the only one not using Chromium.

VLC
VLC stands for VideoLAN Client, and is also an open source application, a great one if you want to watch or listen to media. It has the ability to stream audio from various links, so you can listen to all the online radios that you like. It has powerful tools to help you synchronise subtitles and is customizable, with a plethora of skins and themes.
It is a great player, which can be a solid substitute for any pre-installed Microsoft solution..

ThisIsWin11
Windows tends to come with a lot of bloatware, which was the case since Windows 10 which was adamant about installing random video games with every update. Windows 11 is not better on this front and there is a lot of visual and background process clutter which you can remove.
This application can help with that. It was previously available for Windows 10 but has since been updated to handle Windows 11 and the new challenges that come with it.

Start11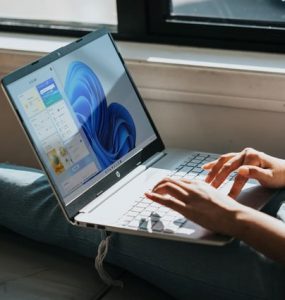 Not everybody is fond of the new start menu and dock that Windows 11 has. That being said, Start11 helps users customize their dock and start menu, to move it back where it was intended to be. Muscle memory is hard to break, so not moving your mouse left will be hard for some people, particularly long-term users. Customization is great, which is why open source desktop environments are great (such as those used on Linux and BSD systems).

LibreOffice
Open source office suites are great. Why pay for something when you can have an open source alternative that is customizable. LibreOffice is a great office suite, a complete and potent solution which you can use to do all your everyday tasks, from writing, having spreadsheets, making presentations, to even drawing and doing art.

7Zip
No system is complete without 7Zip, your open source compression and decompression tool. It is powerful, free and better than the native Windows solution. You can also download it for other systems, so have that in mind if you are dual booting.

Windows 11 is far from a perfect system, but with these applications, we can take it a few steps further to becoming better.